GLENDON DERBY AND MUDBOGS
Glendon Derby and Mudbogs will be held on Saturday August 12th 2023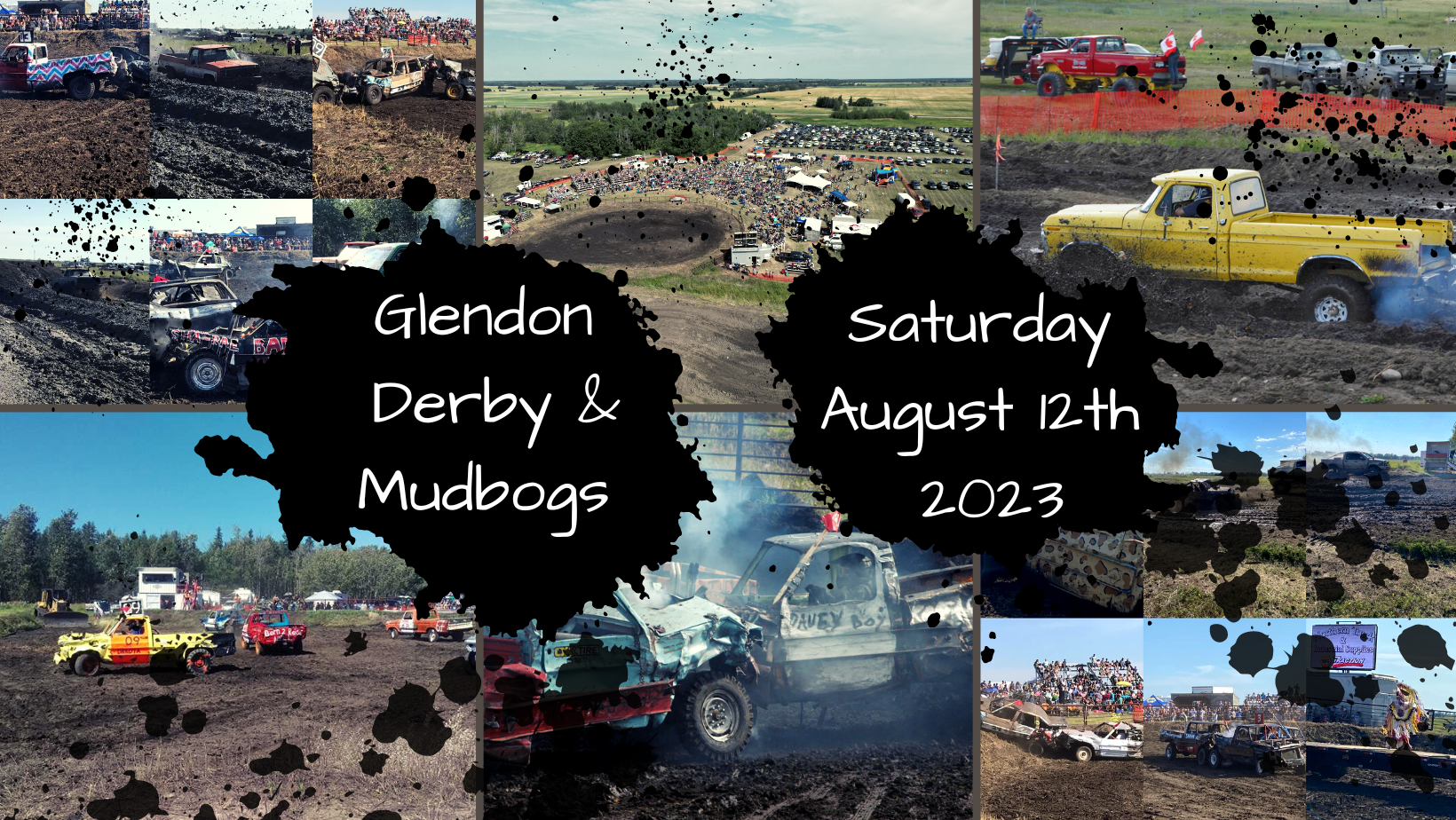 2023 Sponsorship opportunities available for businesses! Help support this great family event & the Glendon Ag Society! Call Chelsey at 780-603-1428 if you would like to be a sponsor of the event.
Join in on the action! The 2023 Derby Truck and Car Rules can be found under "Files" in the group
Glendon Demolition Derby
$100 entry fee per Derby Vehicle, which will get yourself as well as two pit crew members in. Two addional pit passes may also be purchased.
Prizes for both derby categories are:
1st Place – $3,000
2nd Place – $1,500
3rd Place – $750
Most Aggressive Driver for both Cars and Trucks will win the entry fees for that category. The more drivers, the higher the prize pot!
Additional trophies to be won include Best Dressed Derby Vehicle, and Furthest Travelled!
We hope to 'bump' into you in the ring on August 12, 2023!